HIROKO OTAKE PORTFOLIO
BIOGRAPHY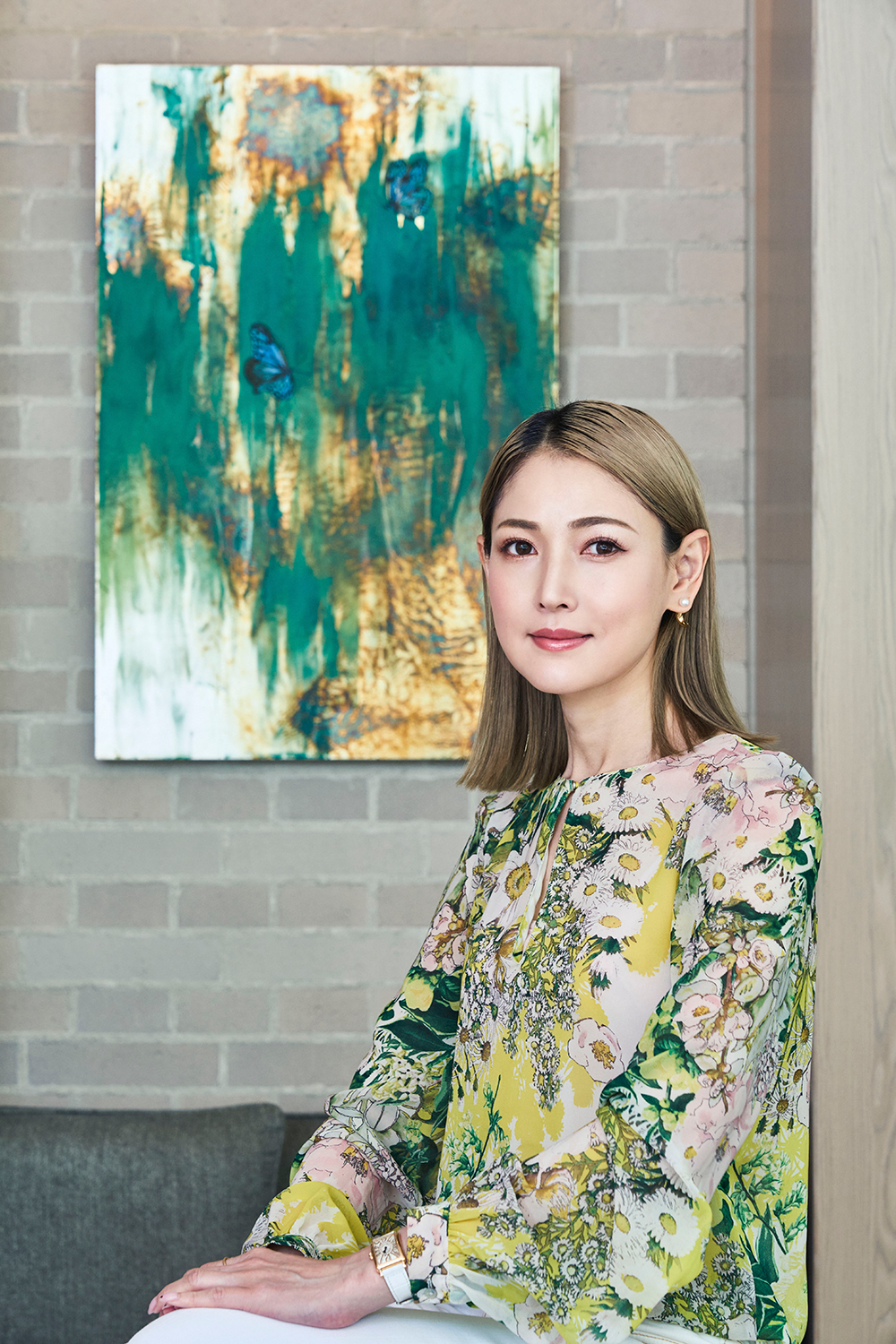 Education
Tokyo University of the Arts
Major:Japanese Painting
Graduation Date: March 2006
Master's course :2009
Doctor's degree :2011
Award
2014、The Emerald Grant Award (Tokyo National University of the Arts)
2013,2012,2010,2009,2008 Soga win a prize
2009, The 19th scholarship Award (Sato International Cultural Scholarship Foundation)
Hiroko Otake : Japanese Painter
The main themes of my paintings are butterflies and flowers. They are coupled together into never ending instants, veiled in uncertainty, where every minute of existence is constantly renewed.
I can feel sincerity and candor while observing the nature and the butterflies.
Butterfly here means "Psyche" (from the Greek "ψυχή " (psūkē) was "life" in the sense of "breath", "spirit", "soul". And ultimately "ego" in the sense of "conscious personality") I thus paint butterflies in my works representing these symbols: soul, mind, "Numen"(the power of God) , but also beauty, shimmer, and spiritual renaissance.
I started painting butterflies as I felt that similar to them I was able to modify and renew shape, with the unrestricted chances deriving from the ephemeral and transient nature of the change.
While painting butterflies and focusing my mind on the literature concerning such theme I have discovered their many symbolic meanings.
Through my work I want to express my impressions and feelings combined with the symbolism of butterflies.
Exhibitions

2017

"Hiroko Otake solo exhibition" Tokyo, Japan
"A Sustaining Life"Bergdorf Goodman, New York America

2016

"Summer celebration" Waterfall Mansion and Gallery、New York, America
"Hiroko Otake solo exhibition"TENRI gallery、New York, America
"Sony Tea Ceremony Event" MoMA Design Store、New York, America

2015

"Psyche-Butterfly symbol of life-" Hiroko Otake solo exhibition/ SEIBU Ikebukuro Art Gallery
"AFINITIES" AMBIT Gallery Barcelona, Spain
"colors –relative and accordance-"

2014

"Japanese Flowers" IAM Gallery New York, USA
Art Fair Tokyo 2014 "Hiroko Otake Solo Exhibition" Tokyo International Forum , Tokyo, Japan
Art Factory's –IKI- Grope Show/ Tokyu Shibuya department store Art Gallery

2013

MEGUMI OGITA GALLERY, GALLERY ARTIST GROUP SHOW/ Tokyo, Japan
Solo exhibition Art Gallery Minazuki/ Gifu, Japan
"Zig Zag –Harmonica books-"/ Stuttgart, Germany
"nine colors Ⅺ"/Shibuya-Seibu department store Art Gallery, Tokyo
"Art NAGOYA 2013"/ Westin Nagoya Hotel
"New City Art Fair TAIPEI" /Taipei, Taiwan
"Art tea ceremony"/ Park Hotel Tokyo

2012

Art Fair Tokyo 2012 "Hiroko Otake Solo Exhibition"/ Tokyo International Forum , Tokyo, Japan
「Hiroko Otake & Paola Masi "AFFINITIES"」/Megumi Ogita Gallery, Tokyo, Japan

2011

"ART NAGOYA 2011" /The Westin Nagoya Castle Hotel, Nagoya, Japan
"Art for Tomorrow" East Japan earthquake reconstruction assistance charity exhibition /Tokyo Wonder Site, Tokyo, Japan